Team management
Improving internal and external communications starts with clear advice and the building of a strong Team Communication. By bringing together existing and newly attracted communication professionals, Nienke is strengthening the position of the team in the organisation. With a clear division of tasks and responsibilities, the team grows into an essential link between education, organisation and the diversified internal and external communities.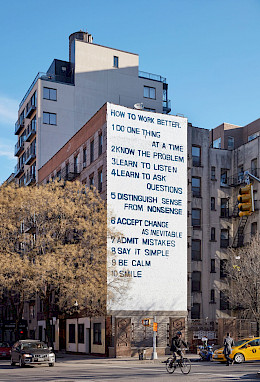 How to Work Better, Peter Fischli and David Weiss, NY, 2016
Strategy
Partnering with strategy advisor
Strategy and positioning advice to the dean and management team of Willem de Kooning Academy and for the Academic Board / Steering Committee of RASL, Rotterdams Arts and Sciences Lab.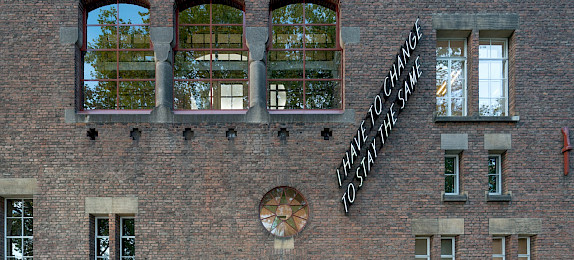 Communication & PR
20 January 2022:
With all partners involved, Nienke and the WdKA communication team participated in the press event and communications surrounding the further collaboration between 4 Rotterdam (art) universties and the municipality of Rotterdam. Internal communications and clear information for students and staff are a major part of the communications strategy.  
"Hogeschool Rotterdam/Willem de Kooning Academy, Codarts and Erasmus University Rotterdam signed a declaration of intent to join forces. Based at a new cultural campus in Rotterdam-Zuid, the new university of the arts aims to offer study programmes to new generations of students in the arts and sciences."  Read more on this page.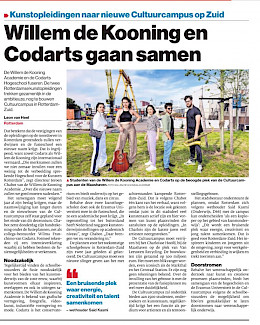 Algemeen Dagblad, 20 januari 2022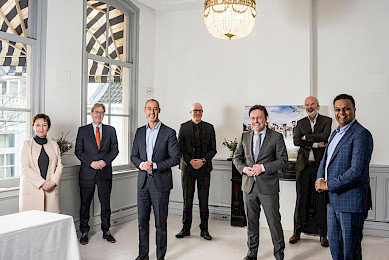 Photo: Cristobal Pereira. From left to right: Wilma Franchimon (Codarts), Ed Brinksma (EUR), alderman Kasmi, Ron Bormans (Hogeschool Rotterdam), alderman Kurvers, Jeroen Chabot (WdKA) and alderman Moti.